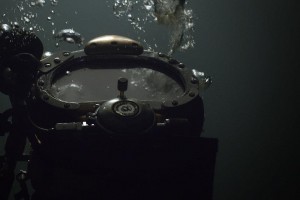 Premier Chemicals and Searchwise Limited announce partnership to supply chemicals for use in commercial diving operations in Aberdeen, UK
Premier Chemicals, the UK based distributor of dive grade soda lime and other chemicals used in the commercial subsea diving sector, and Searchwise Limited, the Aberdeen based supplier and manufacturer of commercial diving equipment and consumables, have announced that Searchwise Limited will provide storage and distribution services for Premier Chemicals in order to serve commercial subsea companies within Aberdeen.
Intersorb Subsea® 408 is a 4-8 mesh (2.5-5.0mm) dive grade soda lime manufactured in the UK by Intersurgical, and distributed by Premier Chemicals Ltd.
Several Aberdeen based subsea contractors have been evaluating Intersorb Subsea® for removal of carbon dioxide within the saturation diving systems on board Dive Support Vessels (DSV's) operating in the North Sea and around the world. Intersorb Subsea® 408 has been shown to give significant improved performance compared with other commercially available soda lime products, and as a result, the use of Intersorb Subsea® for commercial subsea applications has grown considerably. The partnership between Premier Chemicals and Searchwise Limited aims to build on this growth, and to provide outstanding customer service combined with prompt delivery from locally held stocks.
In addition to the Intersorb® soda lime products, Searchwise Limited will hold stocks of Premier Chemicals' other diving chemicals such as Molecular Sieve, Activated Carbon and Purafil Select, providing a 'one stop shop' for the subsea contractors' diving chemical requirements.
For additional information, and for the supply of chemicals for use in commercial subsea operations contact Premier Chemicals
Premier Chemicals is the exclusive distributor worldwide for Intersurgical's carbon dioxide (CO2) absorbent products for all non-medical applications.
Premier Chemicals supplies many products associated with gas purification . Searchwise Limited is a commercial diving equipment stockist and manufacturer with 40 years experience within the commercial diving equipment industry.